Communal poetry: Disappointment, Anger, Love and... Pride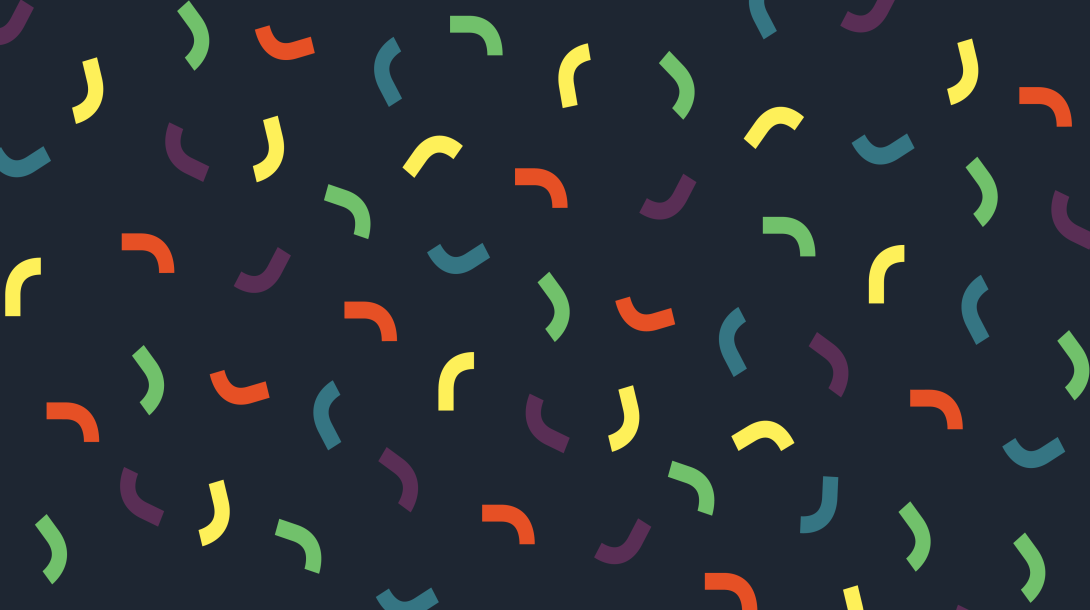 The community fundraiser to support "Prom Queen" at The Grand Theatre was an outstanding success. We raised nearly double the goal of $30,000 - ultimately reaching over $58,000. Many people cheered the success of the financial results of the campaign, but I'm afraid an important part of the narrative was missed.
One morning, I read through all of the comments that people posted. I sat in tears contemplating the love, kinship, support, grieving, disappointment and anger that this event stirred in our community.
The format of the Canada Helps campaign focuses on the fundraising piece. I decided to strip that away and showcase the wonderful series of poems that was constructed. It is a piece that had significant collaboration between the local community of London, Ontario and the broader national theatre community to create this narrative.
I broke it up into themes. I preserved the original comments as best as possible, there are a few formatting changes I made (please review the "Editorial Notes" at the bottom). Rather than attribute specific lines to the original poster, I note the authors who contributed content to the piece. You can see the original comment/attribution pairing on the fundraising page.
The collection of poems is organized as follows:
Love
… for the Grand
… for High School Drama & HSP
… for the Community
… for Family
… for Performing & Storytelling
Anger & Disappointment
Pride
Love
... for the Grand
We believe this is a story that needs to be told. Carry on, Grand!
So proud that the Grand is part of our community and that it is willing to tell this story.
Go guys!!! You are amazing!!!!!
Happy to support this wonderful play, and its amazing creative/production team!
I believe in your programming choices and I believe in theatre and the arts
Thank you Dennis for creating different opportunities for student theatre in London.
Keep on making a GREAT difference!!!
Thank you Grand Theatre for giving a voice to our youth. ALL stories need to be shared if we want to understand one another.
Proud former Grand employee who managed this account years back
So happy to support this theatre
Elated to see this level of support! Thank-you Grand for making a stand!
We're with you, Dennis. Full steam ahead!
Bravo Grand Theatre... Looking forward to seeing this play. If the school boards are ashamed of another board's behaviour in 2002, isn't talking about
Secondary school students in London NEED to hear this real story. Truth and open dialogue will make us all better off. Way to go GRAND!
So proud of our community....The Show Must Go On. Thank you Grand Theatre for presenting the musical Prom Queen.
I cannot wait to see this play and to bring my tweens and teenager. We adore The Grand Theatre and love the idea of this musical.
I am so overjoyed to see our community banding together to make up for this offensive mistake by the boards. I am happy to be part of it.
Proud to join this group of amazing Londoners who will make sure this story is told. Bravo!!
Last year the Grand Theatre was so wonderful to me following the passing of my parents who were season ticket holders and I want to now return the [favour]
Thanks to the Grand for your leadership in the arts. #loveislove
Hooray for the Grand Theatre!!
Thanks for your bravery & for bringing this production to light! You have my respect & admiration
Fully support Dennis Garnham and the choice to tell a New story that youth need to see. Shameful that the school boards are not supporting this.
Keep up the great work. This story has to be heard. Very proud of the Grand Theatre and the example they are setting.
Thank you Dennis, Deb, and everyone at The Grand Theatre. This story deserves to be told and I am more than happy to contribute to make this happen.
Proud to be an alumnus of this incredible program at the Grand Theatre. Keep on pushing boundaries to tell relevant stories reflective of the human [experience]
Bravo to The Grand for staying true to the art form and putting young people first!
Believe. Stay Grand!
Good for the Grand Theatre - glad to see it standing up for its artistic choices and committing to inspiring these kinds of conversations!
Thank you to Dennis, Deb and the entire Grand Theatre team for standing by your principles! #THELOUDERWEGET
Bravo to The Grand for giving voice to an important issue, for staying the course and doing what is right.
Contributors: Louise Pitre, Michael Rubinoff, Adam Fearnall, Brenda Manning, Gina Farrugia, Mrs. Brian Dittmer, Ian Simpson, Jonas Rubinoff, YEOMAN MEDIA LTD, Jodi Simpson, Bruce Sellery, Jennifer Kirkham, Susan Dollar, Patricia Hoffer, Andy Wolovick, Chloe Girvan, Desmond Moser, Steve and Tania Goodine, Ms. Rick & Betsy Odegaard, Laurie Blackley, Anonymous, Diana Coatsworth, Garrett Rodman, Dawn-Marie Deagle, Jacquelyn Burkell, Jacqueline Specht, Mr. Kent James, Margarita Sanchez Leon, Miranda Green-Barteet, rTraction
... for High School Drama & HSP
Happy to support the HSP.
I have worked at the Grand Theatre many times, and have seen the sensational, detailed, impactful, emotional and beneficial work the High School Project
So awesome to see London and Canada supporting diversity and the arts for our youth! The HSP is a powerful experience and wonderful opportunity for [students]
Gave some $$ at the end of 2017. But happy to donate a bit more to support the HS project in light of the school boards' poor decision.
Well.. come on .. someone had to make it 50K!
London supports the High School Project, the Grand Theatre and all LGBTQ youth!
I'm grateful to give back to the HSP, and invest in stories that deserve to be told.
Congratulations on a fabulous youth program.
Long live the high school project. Break a leg!
I support the High School Project.
I'd love to see the extra funds go toward helping London's high school students see the play! Inspiring to see this support from Londoners!
I donate every year to the High School project because as an educator, grandparent and member of the community, I appreciate this vital contribution
The HSP in no small way changed my life & directly contributed to me going into the arts. Shame on the boards. Break legs y'all! #loveislove
The High School Project gives area students a wonderful opportunity to have professional theatre experience. It is a life changing experience.
My daughter Mackenzie is an alumni - Legally Blonde and Hello Dolly - HSP does amazing things for our youth. Thank you Grand Theatre!!
For all that the Grand & HSP have done for our son & all the others For all that the HSP has done and will do for this community Play On!
Proudly support Grand Theatre and our the Youth Project
The High School Project was the highlight of my teenage years. Sending much love to all who will be involved with this special show.
HSP had a huge impact on my life, and will continue to impact the students on stage, and in the audience alike. Can't wait to see the show!!
In support of this important project and ALL young people and their stories!
This is a great initiative, 30 years strong! Keep up the great work!
I stand with you, kids. Show must go on!
Break a leg!
Looking forward to seeing the performance of Prom Queen!
I'm glad to support this important project and I especially look forward to seeing Prom Queen.
I did makeup for Oakridge SS's shows when I was a student there. The arts create spaces for youth to be themselves in the best way.
Can't wait to see the HSP rock Prom Queen! xo
This program makes a tremendously positive impact on youth - isn't that what we are supposed to be doing in our education system! Thank you to everyone
These projects deserve more funding...NOT less!
A terrible lesson in intolerance is going to be be overturned. Thank you Grand Theatre for giving youth a voice. Such a valuable project
To support all the young performers - Stephen Turner, Karen Gair & Claire Turner
As a member of the LGBT community who grew up in London and a High School Project Alumni, I can't even BEGIN to imagine the impact getting to work on [this play]
Keep on keeping on! Important for students to be part of this narrative!
I love your youth program! Bravo and wishing you every success!
The HSP is the reason I continue to find joy in my craft. The experiences that I had while participating helped define who I am today.
When you look back on everything the High School project has done for our students and our community - Supporting the Grand and the High School project
I hope things work out and the high school play goes on!
This is such a wonderful program. We applaud you for your choice of show and wish you much success. The community is behind you.
In support of freedom of choice for a very worthy project.
Please keep up the good work. I really support this program, and think the choice to do this show was one that needed to happen.
I have always enjoyed attending the High School Projects at the Grand. I feel that it is extremely unfortunate and misguided that neither school board [supported]
This is the perfect production for The Grand's high school project and the school boards should be clamouring to support it!
With love and support to the Grand Theatre and most importantly the students of the HSP!!
The HSP is the reason that I pursued theatre professionally. Prom Queen is an incredibly important sorry that needs to be told.
We the community will be financially supporting the Grand Theatre's Community High School Project this year, even if their schools won't
The High School Project has had a huge impact on my life and I can't wait to see this important story told!
What an incredible opportunity for young artists in London to express themselves and help tell such an important story. Honoured to support this!
The High School project had an enormous impact on my life. I am ashamed by the TVDSB's bigoted response to a new and important musical.
Contributors: Micah Richardson, katherine bodkin, Andrew Tribe, Sean Sandy, Trevor Patt, Megan Alfano, Wendy Anes Hirschegger, Anonymous, Gillian Soskin, Charleanne Hardcastle, Keltie MacNeill-Keller- Dr. Greg Moran, Oscar Moreno, Paul & Kim Spriet- Mr. Patrick Foran, Joan Grundy, Jonathan Gysbers, Stephen Turner, Bonnie Deakin, Barbara Welch, Greg and Karen Rundle, Melissa Cameron, Andrea Wishart, Lisa Wittur, Janet Sellery, Amanda Schweitzer, Jennifer Paquette, Rachel Weisdorf, Thomas Alderson, Josie Lane, charlie/cathy Frank, Kandie Maynard, Judy Whire, Merritt Crews, Elizabeth Reilly- Stephanie Hayne Beatty, Ruth Claessens, Stratford Festival, Mr. & Mrs. Richard and Susan Young, Kelan Brown, Catherine Burr, Suzanne Lanthier, Steve Kopp, Lynda and Bill McCauley, Heather McGuigan, Mrs. & Mrs. Connie & Frank Zolotar
... for Community
Absolutely! It is so heartening to see all of the support that this is garnering. Right on!!
We have been a couple since 1974 and we are both now retired teachers from the Ontario Public School system. We are so delighted to see this fundraiser
Thank you rTraction and thank you London for supporting theatre!!
Just wanted to say I am so overjoyed your goals have been exceeded! Big love! #TheLouderWeGet
Proud of London for doing the right thing and supporting the kids and the arts!
Appalling backwards decision by both school boards. Countered by an uplifting response from our community!!
LGBTQ2S Kids > "how the story portrays school boards"
Refreshing to see all this wonderful support!
I'm donating because it's the right thing to do. But mostly because Come From Away taught me about kindness & paying it forward! Break legs!
It's 2018. Cheers to All who have contributed to this Beautiful Show. #theyhaven'theardthelastofus#thestrongerweget
Thank you for teaching our youth that all people matter, all voices matter, and for celebrating this story!
Thank you for bringing this to our attention, and making a difference through the arts for our youth and communities.
If these two school boards won't support their students and their ongoing education by pulling their funding, then we will fill in the gap! So proud o
Indeed - this show MUST go on!! Cheers to the Londoners who are stepping up to support this! 
To the leadership and students involved, thank you for inspiring this dialogue, and change that is long overdue. This is why we do theatre.
So happy our community has come together to help the next generation tell our stories. Today we're calling ourselves Londoners with pride.
As a school taxpayer the Education Board's decision is very disturbing to say the least. Good for the Grand Theatre for reaching out to our community
As a former student of the TVDSB at Glen Cairn elementary and Central Secondary their decision fills me with shame. Bravo to the community!
So wonderful to see the community respond so quickly. Systems are here to serve us not to act as barriers - this story will be told.
Disappointed in our institutional leadership, incredibly proud of our community.
So disappointed in these school boards - the show must go on! I applaud everyone working to put this together and wish you the best.
I was not consulted on this but will put my money where my mouth is and support love. Made my donation! #TheShowMustGoOn #LdnOnt
The message sent by the fundraising initiative, this community believes in true inclusivity! Can't wait to see the production!
Thankyou :)Your show matters & your cause matters. Glad the community is supporting your valiant efforts against the TVDSB and LDCSB.
Londoners support our LGBTQ2S+ youth even when our institutions don't. Can't wait to see Prom Queen at the Grand Theatre! #THELOUDERWEGET
It's all I can do but I'm so happy to see the community coming together to support the kids!!
As a member of the LGBT community, as someone who volunteers time with kids and teens in this community, happy to support #ShameOnTVDSB
Art, in all its forms is required for a healthy society. Thank you for fighting a good fight.
Let this be a testament that the people of London truly care <3
We're so happy the show will go on thanks to this community!
Kudos to rtraction for starting this campaign. Let's show our support for the LGBT community in London and get this project funded!
Proud to support this production in our community. Art should challenge, inspire and change us. Best of luck!
This show was born out of so much love, great to see that love is sustaining its journey! Go team!!!
Thank you for keeping Londoners hearts and minds open by telling ALL stories. Looking forward to seeing our youth continue to shine in 2018!
Delighted to see Londoners take initiative on this! Absolutely shameful decision by London school boards.
Supporting all students, arts and our community. Your friends of art at Locomotive Espresso.
So thankful for the community rallying behind our LGBTQ2+ students when our institutions have once again failed. Tell our shared story!
As a queer person who grew up in London, I know it's not always an easy place to do that - I want every student to know we support them <3
This story is too important not to be told and it is amazing rTraction stepped up and London has responded so quickly.
.... and this is why I love London. Thanks to all for stepping up to make sure the show goes on. #loveislove
I knew Londoners would come through this way ?? This is a wonderful, endearing story about love and human rights; how can that be wrong?
Thanks for leading the community in the support that the school board is unable to give. Please know it's deeply appreciated!
Thanks to the Grand for bringing social change through the arts. Thanks to rtraction for making sure that social change happens through the arts.
Contributors: Michelle Baldwin, Jenny Baxter, Nikki Brew, Kate Graham, Sean Meyer, Claire Bodkin, Luke & Tyler Randall, Locomotive Espresso, TKX Inc, Mike Moffatt, Ms. Diana Milanovic, Brandon Roy, Emily Leighton, Hacker Studios, Greg Smith, garett maclaren, Chantelle Diachina, Shawn Lewis, Kendra de Vries-Thomas, Julie McDonald, Samantha Gowers, Olivia Grigg, colleen breen, Jake Skinner, Bree Denning, Jonathan Kochis, Maria Luisa Contursi, James Bone, Gwen Rowse, web.isod.es, Nicholas Vincent, Lindsay Sommerauer and John Suschkov, Denis Heraud- Sam Smith, Sandra Pool, Stuart Dowling, Michael J Grabauskas, Maria Campbell, Colleen Burgess, Marie Wilson, Anonymous, Rebecca Perry Productions Inc, LISA DESGROSEILLIERS, Brian Middleton, Liza Balkan
... for Family
Do I even have to explain why I'd support this?! :) Wish I had more to give.
In memory of Brian. Acceptance would have changed his life.
My late son, Kieran Stroobandt received so much acceptance for who he was when he was a cast member of the HSP in 2008. Donating in his name.
Donating on behalf of my gay sibling, who struggled with their identity in high school, and found solace by pursuing an acting career.
For my daughter. Can't wait to see the show.
For my son
In memory of my father.
In honor of my cousin Michael Rubinoff and my son Zac Seaton Lewis. Never give up on your theater dreams!
Contriubtors: Annie Seaton, Lisa Harrison, David Charlton, Cheryl Wituik, Angela Galloway, Devan Boomen, Sharon Gordon, Sandra Mogensen, Matthew Rowlinson
... for Performing and Storytelling
The show must not only go on but it must continue to raise the bar. Good work!!
Break a leg
If I weren't dipping into OSAP money, I would donate so much more! Break a leg!
Because if we don't hear and honour the stories of our past how can we ever hope to move forward!
Just because it's hard to listen to, doesn't mean it shouldn't be heard
Can't wait to see the show!
Pride London Festival is proud to support this production! Break a leg!
Proud to support this. The show must go on! #thelouderweget
Theatre and the arts are essential for our understanding of the human condition, all of it.
Stay strong and believe in yourselves. Theatre is so important!
Bless you all for keeping art alive
This is such an important musical. I hope you reach your goal and more. good luck all!
Bravo!
The show must go on.
Bring the production to Toronto !
This is a great story that should continue to be told. I hope you sell out every show!
Proud to attend this Prom. Have a great show!
GOOD LUCK
Break a leg.
Looking forward to seeing the play!
Happy to help to ensure this story gets told. Please bring the show to Montreal when you're done in London. Break a leg!!!
Was honoured to be a part of the original cast of this beautiful show and am thrilled it's continuing to have an impact on our community.
Even though the fundraising goal for the Prom Queen is surpassed, #the louderweget!
Saw Prom Queen workshopped at Sheridan College and am so proud of the work that went into this play. Hope to get tickets to see it in London.
Marc Hall's story gave me confidence as a young man. May it continue to be a beacon of person discovery and perseverance.
The school boards may be uncomfortable with some of the content in this show, but the arts exist so that diverse perspectives can be heard!
Looking forward to seeing the show! It may not have the support of the school boards, but it has my and many others support!
Break a leg!
Queer theatre projects are so important; I'm proud to support this one!
break a leg
Break a leg.
Everyone deserves a voice. I can't wait to bring my children to see the production.
So glad you took on this original and locally inspired play. And let's breathe new life into the movement to keep religion out of our Public school
School Board Members: Please all attend the show so you can see what an excellent opportunity for learning, empathy and empowerment this is.
Bravo! Such a wonderful show that deserves to be seen.
The show MUST go on! Wishing this amazing production every success. Marc's story is an important one and we still have ways to go, barriers to break
Programs like this allow kids the opportunity to be creative and better understand themselves. What's more is that opening up a challenging narrative
Break a leg!
Break a leg!
Prom Queen at the Grand: Boldly exploring the right to be who you are!
Need to tell the hard stories
Can't wait to see the show!
Can't wait to see this at schools across North America!
I remember when my son's school did the story of Matthew Shepard "The Laramie Project". It was amazing. This too should be told.
Can't wait to see the curtain rise on your important production!
Break a leg!
The show MUST go on!
Our LGBTQ+ youth and families need to see programming like this so we can all recognize how far we as a society have come.
I want students to raise their voices and use art when there is injustice. They have a right to be heard and "Prom Queen" is a vehicle for reflection
Break a leg, one of my college buddies alerted me to this I am a Director from the U.S. and wish nothing but success in this project
This story deserves to be told, and this project is a great way to tell it! Break legs, everyone!
May the show's great success spawn a sequel about the local school boards' attempts to censor discussion of the issue
Break a leg!
Best of luck with the production!
Difficult stories play an important role in public education.
Happy to donate! This show must go on!!
Proud to support this important production.
Good luck with the production
"The principles of true art is not to portray, but to evoke"
Youth deserve arts that reflect their lives and realities. We create critical thinkers and socially just people by sharing the hard realities of life
Break a leg.
On with the show!
Looking forward to seeing what I'm confident will be a great show!
Art needs a platform, even if—no, especially if—it makes people uncomfortable. Platforms require money. So here's some.
As a teacher, I cannot support the position of my employer. This gift is for local arts in support of ALL students.
Everyone deserves a chance to be a part of theatre making especially when the stories being told are true, meaningful and from the heart.
I hope my small contribution will help spread the word that stories like Prom Queen deserve and NEED to be told in our London community.
The fact that this play is requiring outside funding in order to proceed only highlights the relevance of its content
An important (and relevant) story to be told.
I look forward to being in the audience for this one. Proud to support.
Human stories matter. Human beings matter. Our kids need to know that, and we're excited to see this story on my local stage.
A universal story of being true to yourself and persevering despite obstacles.
All we are are our stories. And these are some of the most important of our time. Our community can make this happen! BE THE CHANGE
A story that needs to be told, heard, and supported. All the love and can't wait to come see it! <3
Break a leg
Break a leg and make us proud. This is a great show with a kind and generous message, the exact opposite of the London, ON, school boards
Contributors: Mr. & Mrs. James and Sarah Baxter, Jacques Leger, Sienna Taylor, Terence Kernaghan, Taylor Holden, Rachel and Andy Berdan, Larissa Bartlett, Jessie Rodger, Sydney Le Tissier, Alexis Pronovost, Marisa Vest, Richard Dew, P.T. Phronk, Kevin Konynenbelt, Dr Mary MacKenzie, Maureen Basnicki, Shawna Lewkowitz, Katie Stewart, Alison Mann, Ms. Kelly Foley, Shauna Rae, Courtney Sherman, Megan & Paul Cornwell, Mr. Marc LeBlanc, Jonathan Monro, Sarah Vela, Hans Friedrichs, Jodie Schnurr, Tanya Park, George Wells, Lynda Weston, Inspirations Dancewear, Anonymous, Josh Epstein, Tyler Sutton, Ms. sarah Brooks, Harry Joosten, Darryl Lahteenmaa, Alice Barnett Roy- Sherry Dayton, Carol Oriold- William Hubacheck, Clare Tattersall, Heather Hatch, Hallie Webster, Myer Leech, Hayley Archer, Mr. Gordon MacKeracher, Mr. Jeffrey Dale, Pam Damoff, Beth and David Girvan, Gabi Epstein and Jeremy Lapalme, Wes Tropak, Kerry Kearns, rick mercer, Noah Aychental, Nancy and John Griffiths, Shari Quallenberg, Scott Mullin, CHRIS ROULEAU, Melanie Stone, Kurt Budnick, Dirka Prout, Jennifer Schamehorn, Pride London Festival, Richard Renaud, Cheryl Justice, Kelly Sauve, Gina Mollicone-Long, Kydra Ryan, Joy Coffey
Anger and Disappointment
Dear London School Boards, Shame on you!!
Can't believe this happening in 2018. Bravo to you.
Its 2018 - we're late for equality. Bravo to the Grand to standing up for creativity, progressiveness and equal rights. Shame on the school boards
Bravo. Do it on the cheap, kids. Get the parents to make the sets and stitch the curtains and brothers and sisters and friends pitch in and make it
My wife and I are proud to attend this prom! Shame on you TVDSB and LDCSB.
Londoners are teaching the school boards a lesson on inclusion!
Shameful decision made by the Boards of Education
I challenge the Boards to do the right thing -- confess their mistake, apologize and double their planned support as a tangible expression
Thank you for being brave and facing this issue amidst dated and ignorant criticism. The issue in the show happened 20 years ago but its still so relevant
This decision must be revisited and overturned. To the cast & crew #BreakALeg
I hope this sends a clear message that this type of discrimination is not acceptable and has no place in our society. Shame on the school boards
I am so saddened by the school board's decision. I attended catholic school my entire life and this decision is contrary to everything i was taught in
I am profoundly ashamed of our secular Board - I suppose I can understand the decision of the Catholic board but "who am I to judge?"
Small price to pay to stop the censors and hopefully bring them to there "censes" a big F grading to our local school boards they failed us.
There are so many lessons here - hopefully these school board administrators learn some of them.
Reminiscent of the school/church boards of education that allowed bad behaviour by adults against students in residential schools. The mirror should
I am astounded. As a Grade7/8 student in London, I attended plays more "controversial " than this in the 1980s as part of my schooling.
As a parent, music director and educator, I am incredibly disappointed by the decision made by the TVDSB and LDCSB.
Censorship is the child of fear and the parent of ignorance.
Future responsibilities of those who made this decision should be seriously questioned.
Maybe with extra funds raised some education on can happen for the members of the Thames Valley School Board.
Please direct this to the production of Prom Queen. It is very unfortunate that the London school boards got together on this and cut their funding.
Shame on you TVDSB! This is horribly regressive and embarrassing to us forward-looking parents who must send our children to you. Get with the times.
Terribly disappointed in the boards decision. Best of luck with the show.
The PM of Canada and the mayor of London just issued formal apologies to the LGBT community. Shame on the TVDSB and the LDCSB - check the calendar
Can't understand why the Catholic and London School Board would stifle the truth. They say they support the students but in reality they do not. Shame
Inexcusable excuse from the school boards. Make the best production in London history!
Shame on the school boards! This makes me so angry. I hope this makes the National news.
Dear TVDSB and LDCSB. It's 2018. Grow up.
Never ceases to amaze me, 2018 and we are still in denial.
Instead of pulling their funding why didn't they consider a spokesperson to speak before each show to talk about the progress they have made
Shame on the school boards! Especially at this moment in history!
Shame on the London District Catholic School Board and the Thames Valley District School Board, The show must go on!
Conservative school boards discriminate against a learning experience that portrays a conservative school board discriminating against a learning [experience]
Shame on the school boards I wish you great success with the show
So sorry that the school boards are refusing to support such an important play with a stellar message. Best of luck!
Shame on the school boards. I wish I had more to give.
An abdication of leadership and a remarkable lack of maturity by the TVSB. Time to learn from your students.
Really disappointed, but not that surprised with this school board. We need to do better!
Kudos to The Grand Theatre and shame on both school boards!!
When the artist is successfully muzzled by the Church, then our society is heading for an autocracy.
I strongly disagree with the position of the Thames Valley Board of Education and the London Catholic School Board. Thank you for producing this play
Shame on the school boards for their homophobia and cowardice! LGBT stories deserve to be told.
The show must go on ! Let's show the school boards that all voices matter and the community will not stand for anything otherwise!
As a student, I wish I could donate more, but I'm a LGBTQ ally, and am saddened to see that the London area school boards are not supportive
I'm disappointed in the local school boards decision not to support this project.
Outrageous in 2018 The show must go on.
I am entirely disappointed in the school boards for conveniently "forgetting their wallets" the minute a show about a gay prom is booked
I am so disappointed in the School Board. We need to be teaching and showing our children that all people should be treated equally and with kindness
So sorry to see such ignorance and bigotry from those who are supposed to be educators. I hope the show will go on!
I am so saddened by the decision made by the TVDSB.
As a teacher & community member, I fully support the play & the amazing things the Grand does with kids & for our community. Disappointing.
A sad lesson being taught here by both boards, institutionalized intolerance is still alive and well in London. Break a leg my friends!!!
"One drop of rain in a hurricane..." Come on London, my dear home town, you can do better! xoxo
The TVDSB's response is both perplexing and disturbing.
Our two school boards prove to be hypocrites.
Publicly funded school boards might try to censor, but the people won't let that happen.
As Sam Beckett would say, time for some kicking against the pricks.
This decision by the London school boards contradicts the goals of equity and inclusion that Ontario's educational policy establishes as a requirement
This story needs to be told. It's 2018. Those school boards should be ashamed.
One day, the idea that a story like this could spark controversy will seem very, very silly.
What a harmful and dangerous message our PUBLIC boards are sending to students. Wishing all the best and standing behind Highschool Project.
What a backwards decision!
Contributors: Anonymous, Alexander Killby, Denise Spiessens, Merle Garbe, Rebecca Coulter, Art Fidler, William Fallon, Dr. Amanda Grzyb, Astrid Van Wieren, Jim Cressman, John Bynum, Dana Harder, Miss. Sonya Jenkins, Shirley Barr, Jeremy McCall, Jeffrey Bilger, Ms. Heather Ross, Tyler Herrington, Angela O'Hara, Lor Garry, Deborah Slater, Sue Baker, Paddy Parr, Rachel Bruijns, Donald Welsh, Morgan Rose, Lynda Burns, Rick & Jean Martin, Ed Ho, Mr. Angelo D'Ascanio, Nancy Clarke, Benjamin Stonier, Angus Hunter, MJ Steele & Eric Thompson, Molly Maid London, Aylish Tate, Paul Brady, Jen Lamb, Daphne Bice- Gail Packwood, Cynthia/John Galloway/Hassan, Dr. John Thompson, Jen Shuber, Jennifer Martin, Kathryn Legault, Diane and Gary Alan Price, Linda Daley, Carol Agocs, Kristen Norwood, Dane McFadhen, Lee Bowman, Tania Upson
Pride
I'm VERY proud of you kids for your courage and determination. Don't let the bastards get you down darlings - the haters don't matter. We love you
Let's do this. Let our wallets do the talking. This is 2018. Schools need to be places where everyone is accepted for who they are. Period.
Throwing in our respect & support~ Brigit Wilson and Antoni Cimolino #itgetsbetter
This is such an important message to bring to all of the students in London struggling with their LGBTQ identity, thank you!!
It's (long past) time we shine the spotlight on inclusivity and bring down the curtain on intolerance.
GET LOUD & GET PROUD.
As members of an Affirming congregation, (Riverside United Church) we fully support the Grand Theatre's production of Prom Queen. All the best to the
As a member of RIVERSIDE UNITED CHURCH, an Affirming Congregation in London, Ontario, I fully support the production of 2018 High School Project, [Prom Queen]
Break a leg. And to all LGBTQ2S kids out there: know that so many of us have your backs, and that times are changing fast.
2018, already.... 
I donate in an effort to ensure that spaces that promote inclusion, acceptance, love, & positivity continue to thrive in our community.
Keep fighting the good and most important fights, out loud, for all to see. Bravo.
On behalf of the cast and crew of Kill Your Television's SHAKESPEARE'S R&J in Edmonton, AB. From our community to yours. #pride
All voices matter. Period.
We are committed to inclusivity and celebrating ALL God's people.
Fight the Power!! Make Art!
"The more they try to silence us.. the louder we get..."
I hope the LGBTQ2A+ youth feel uplifted & that this love speaks louder than the hateful and shameful actions of the school boards.
Remembering a fantastic Prom, many years ago, attended with friends who are now running the show.
Clearly the message is still much needed in 2018 and I am happy to support it. Sing away!
#THELOUDERWEGET
Gotta love those school boards.... Unable to see the irony in their refusal to contribute to the play based on bigotry and hate Break a leg
Very happy to contribute.
Let your voices sing proudly.
in support of continuing Marc's fight for acceptance! #TheLouderWeGet
There are too many days when one can only be ashamed of the homophobia and racism that exist in this city. And then there are days like today -- over
#loveislove #thelouderweget #promqueen
#THELOUDERWEGET
All voices have the right to be heard.
I wish I could give more right now.
Thank you
Proud to support this worthy effort and wish all involved the best of luck.
Fist up!
Keep up the good fight.
I live on the far side of Canada but when I heard this story, I realized that the only way to fight discrimination and protect the freedom to tell ALL
For 'all' the youth-everywhere.
In 2018, the world could use more stories that teach tolerance and acceptance. Love is love is love is love is love.
#Love is love !
Thank you -- so happy to support this!
All of my best to the entire cast and crew of Prom Queen. And to any LGBTQ2+ members feeling down, you are amazing and much loved.
Support from Australia
Keep going! Truth, growth, love....fundamentals that our students and society celebrates.
All the best!
Don't let anyone bring you down. The show must go on
In honour of my friend Marc Hall and his courageous story.
Good luck with the show! Stay the course.
Without Hesitation..........
It is a risk worth taking
Marc Hall's story inspired me and my friends to create the first Pride Prom here in Waterloo Region many years ago.
Towards PROM QUEEN - if ever there was a time that the world needs to open their minds and their hearts (and their wallets), it's NOW.
This is the sound of breaking ground... #thelouderweget #loveislove
As a local United Church minister, I'm happy to help fund this important initiative.
Because this is the right thing to do! Be proud and make sure that the show does go on!
Proud supporters of the arts in London!
The play must go on!
Yassss (Prom) Queen!
The show must go on. Love and support to everyone involved.
Thank you
#THELOUDERWEGET!
With much love.
It's Show Time!!! Happy to contribute <3
Break a leg, cast and crew of "Prom Queen!"
Go for it!
Renting my tux now ... hope to see you all at prom! #THELOUDERWEGET #LdnOnt #LoveIsLouder
The more they try to silence us #THELOUDERWEGET
Lets make a difference !
Keep on slaying, kids!
"Love is louder" - Craig Cardiff
Not much, but all I got to support this amazing cause!
Support for a very good cause.
Hope this helps.
For all the kids who just want to go to prom with their date... and everyone who loves and supports them.
The show must go on, and we're gonna stand up to make it happen. The brave young kids did it in 2002 and we can do it again in 2018.
As one who lived in London as a young child, then returned for undergraduate studies, this story moves me in a profound way. In two weeks' time, I wil
This is the sound of breaking ground... #THELOUDERWEGET
The louder we get.
Love is love is love. Our young people need to know that they are all valued and accepted. Can't wait to see the show!
Carry on, like nothing happened.
Very proud of you! I am sure that you'll do it, so here's a tiny contribution towards the goal.
Love Kindness Acceptance Tolerance Humanity Virtues that we must stand up for and support!
Xo
#THELOUDERWEGET
Contributors: bonnie beecher, Keith Pikr, Anonymous, Mrs. Ron and Kathy Leblanc, Andrea Ferrett, Pam Frassinelli, Ron Cameron-Lewis, Jay and Adrian Z, Alexis Gordon, Rick Young, Joe/Russ Saddy/Oakes, Patrick Maubert, Elyse Moore, Mark Henshaw, Christine Glousher, Sarah Jarvis, Lincoln McCardle, Susan Baxter-Peace, Jaimi Chambers, UnMarketing Inc, Ari Weinberg, Stacey Shoemaker- Shawn Hitchins, Matthew Brown, Barbara Lubell, Mrs. Diane Silva, David Exley, Jonathan Rondeau, Jennifer Goldman, Scott Williams, Marci Allen-Easton, Gordon Sellery- Peter Schneider, Ashley Verhaaff, Kyle Charlebois, Michael Peerless, Martin Croft, Diana Chinnery, Erika Lashbrook Knutson, Michael McKinlay, Angela Franceschino, Sarah O'Brecht Kevin & Kim Gormley Foster, Jennifer Thompson, Mr. Shakir Rahim, Tara Hall, Alison and Dan Clarke, Colin Ripley, Julia Dean, Jennifer McLean, Arinea Hermans, Suzanne Lanthier, Hananel Segal, Erin Huner, Peter & Cynthia Coates, Lee Taylor, Victoria Barber, Louise Fagan, Emilee Nimetz, Geoff William Scott, Lisa Humber, The United Church of Canada London Conference, Ron Dodson, Luc Tellier, Carina Gabriele, Michael Milde, Meredith Ferguson, Matt McIndoo, Vicki Sweeney, Mr. Michael Kruse, Brigit Wilson, Lauren Thibodeau, Liza Zawadzka, Greg and Myrna Schneider, Marlene Grose
Editorial Notes
In creating these mini narratives I followed these guidelines:
Most sections had several "Anonymous" contributors - I only listed Anonymous once
I had to deal with some truncation/cropped messages - if you made a comment that was truncated and would like to restore the full comment - email me at

david

[at]

rtraction.com

(david[at]rtraction[dot]com)

If there was an obvious spelling error (IE: the web browser highlighted it) I corrected the error.
In some cases the messages were truncated, if I could easily guess at the final word(s) I placed them in [] 
In some cases the truncation was bad, so I left the last coherent point/thought
I placed the messages in the best themed area for the message according to my interpretation of the message - most messages could have been in more than one category. If you'd like to move yours, please email the address above.
Lastly, if you do not want your comment to be used as part of this shared narrative, please email me at the above email address and I will remove your comment. 
Closing
The past week was an amazing experience to share with a vibrant community. It was an example of how #LoveWins. Thank you to all who helped contribute and make it happen.