Impacts of the Canadian Online News Bill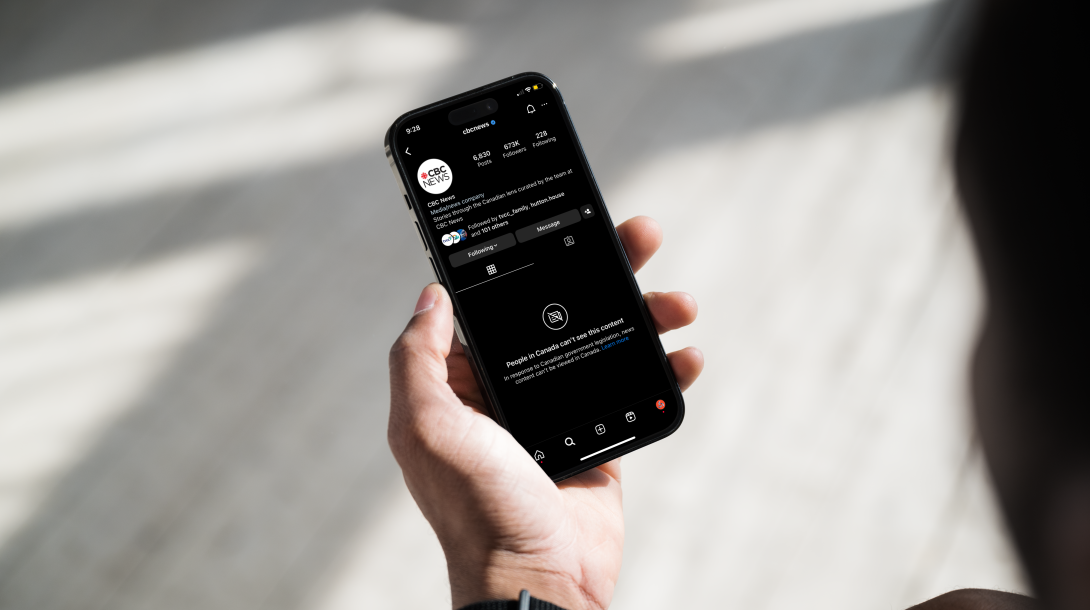 Several weeks ago, Canadian Facebook and Instagram users logged onto their accounts and discovered they could no longer see or post news on their feeds. The reason? Bill C-18 received Royal Assent on June 22, 2023, and as per the Canadian Government, "introduces a new bargaining framework intended to support news businesses to secure fair compensation when their news content is made available by dominant digital news intermediaries and generates economic gain." If you're anything like us, you're confused about just how this bill came to be, and what it will mean for the future of Canadian Meta users.
What we know
The Canadian Federal Government has argued that in the past decade thousands of journalists have lost their jobs, with hundreds of media outlets across Canada having to close down, all while Meta and Google have continued to bring in billions of dollars in advertising. The bill, which comes into effect at the end of the year, would require tech giants to compensate Canadian news outlets for content shared or repurposed on their platforms, effectively conducting a "link tax".
In June, Facebook made their stance clear, with Rachel Curran, head of public policy for Meta Canada saying, "For many months, we have been transparent about our concerns with the Online News Act. It is based on the incorrect premise that Meta benefits unfairly from news content shared on our platforms, when the reverse is actually true."
As part of the ban, Meta is no longer allowing users to share news links to either Facebook or Instagram — regardless of what type of account you have — including in stories, comments, or graphics (you can however, post screenshots of news articles). Although private messaging and chat groups remain unaffected, Meta has stated that this ban extends to news articles, video, or audio posted by Canadian news outlets, with links or other news content not being viewable by the Canadian public. Google appears to also be following in Meta's footsteps, announcing that by the end of 2023 it will be removing Canadian news links from search displays, news pages and its curated content feed. 
Which accounts fall under this news ban?
The impact of Bill C-18 has primarily affected big media accounts such as CBC, CTV, and Global News, whose instagram accounts have been blocked entirely from mobile app view (but up to now, not desktop), including the content they're tagged in. You may have noticed that this ban has also extended to international news channels, further limiting what news is available for consumption in Canada.
According to the legislation, a "news business" is anything that:
produces news content of "public interest";

employs two or more journalists in Canada;

operates in Canada; and

follows the code of ethics of a recognized journalistic association or its own code of ethics that aligns with journalistic integrity.
Where does this leave Canadian Consumers?
Although reports vary, findings by Reuters show that "Social media is the main source of news for 19% of all Canadian adults, a share that increases to 38% among those under 35, and 49% among those aged 18 to 24." The impact of the news ban will leave a significant portion of Canadians to their own devices, forcing them to find different ways to access the news; likely by going directly to the news outlets' websites, or opting to not seek news out at all.
With many critics sounding the alarm on the perceived censorship of Bill C-18, citing worries about the future of information sharing and the spread of "fake news", it has highlighted the significant role social media platforms play in creating communities and keeping users connected to local and global events. By removing this important feature, Canadians are now wading through uncharted territory, leaving many scrambling to find a new shore. 
Quick Links: