In my experience, when a business starts, the founders are key to driving the initial success and growth of the business. The new organization lives, breaths and dies based on their collective efforts and results. 
We start out with a mission, or a vision to create a new reality — a new product, a new way of delivering a service, a revolution to an industry, or even a remaking of ourselves. We seek to create something new and craft our organization to be a catalyst for the change we seek to make. 
Over time, many founders (including myself) begin to realize that the best and only thing we can do to grow our business is to find and hire the best and brightest people. Once you have found those folks, you then empower them to focus on the mission.  
Slowly, but surely, founders can lose the ability to work as much on the day to day of the business. And sometimes when we sneak our way into operations we tend to muck things up; as the founder, we can sometimes skirt around policies and procedures that are put in place to protect the organization. 
I've been blessed to work with 100+ amazing individuals over the past 21 years. Each and every single one of those people has taught me something, or changed me in some way. Through that process I have learned where I am strong and can lead. I have also become aware of flaws, poor skills in certain areas, and organizational needs that are underdeveloped. 
One of my unique skills is rapid problem solving, learning new things, and experimentation. These skills come in very handy in times of crisis, rapid change, or in research and development.
During the pandemic, my creative problem solving ability was stretched to the max. One could argue I was truly in my passion zone as we tried to figure out how to navigate the complexity of a world turned upside down. 
However, rTraction has come out of the pandemic stronger than ever, with an amazing team, and over 20 years of experience to back up some amazing process and delivery work. As the founder of the organization, it is a very surreal experience to both recognize your hand in creating an amazing organization, and realize that, at this moment, your hands are not needed as much as they were before.
Our processes are excellent; our projects are being delivered faster and at a more efficient cost point for clients. We have expanded to include a robust social media offering to our services. The organization experienced 50% year over year growth and yet managed that transition relatively seamlessly. 
I recognized it was time to reprise my role as visionary in the organization, and turn the day to day operations over to someone more competent in managing day to day operations. It was important to have someone who is focused on customer service as a top priority, while also recognizing the need to support and grow our staff. 
Fortunately I had an easy choice to make in this regard. 
Jon Clemens, our current VP of Sales & Marketing, will be moved into the role of Chief Operating Officer. Anyone who has worked with Jon knows that he has a passion for excellence, and an amazing ability to get things done quickly, but also correctly.  Jon has been with the organization for the better part of 8 years, and has worked in both operations and sales. As COO, he will coordinate the sales and production operations of the organization. 
I will continue to be involved in the day-to-day functions of the company, however, I will do so in my proper visionary seat. I assume that rTraction will still need my creative problem solving activities from time to time. This change in role will also free me up to look into more strategic partnerships, and to play in areas of research and development — as we look to further advance our mission to help nonprofits and charities with their missions!
Jon's dedication to our team, and for the clients that we serve, has been an amazing contribution to our success. I can't wait to see what he will do in this new role for our organization and for those that we seek to serve.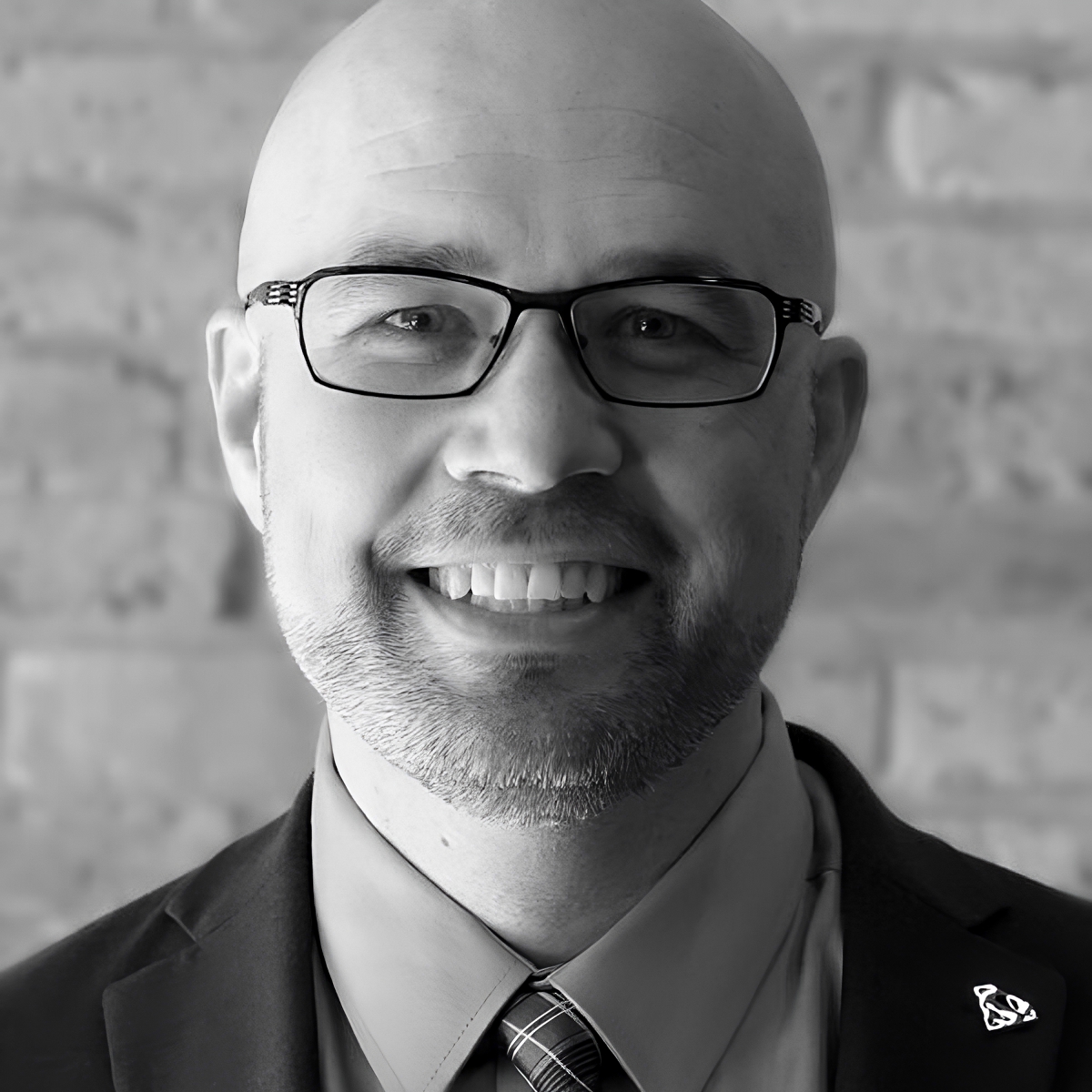 David Billson
CEO & Co-Founder
Over his 20 years in the tech space, David has grown a comprehensive understanding of how technology can aid communication, performance and profitability. A software developer by trade, David was initially brought into the marketing side reluctantly; however, his love of storytelling and technology easily blended to create rTraction in 2001. David is quick to understand both technical concepts and human behaviour, and has brought this aptitude to client-first relationship management, broad-scale technical consulting, and strengths-oriented leadership.