Top 5 Ways to Collaborate Your Marketing and Fundraising Efforts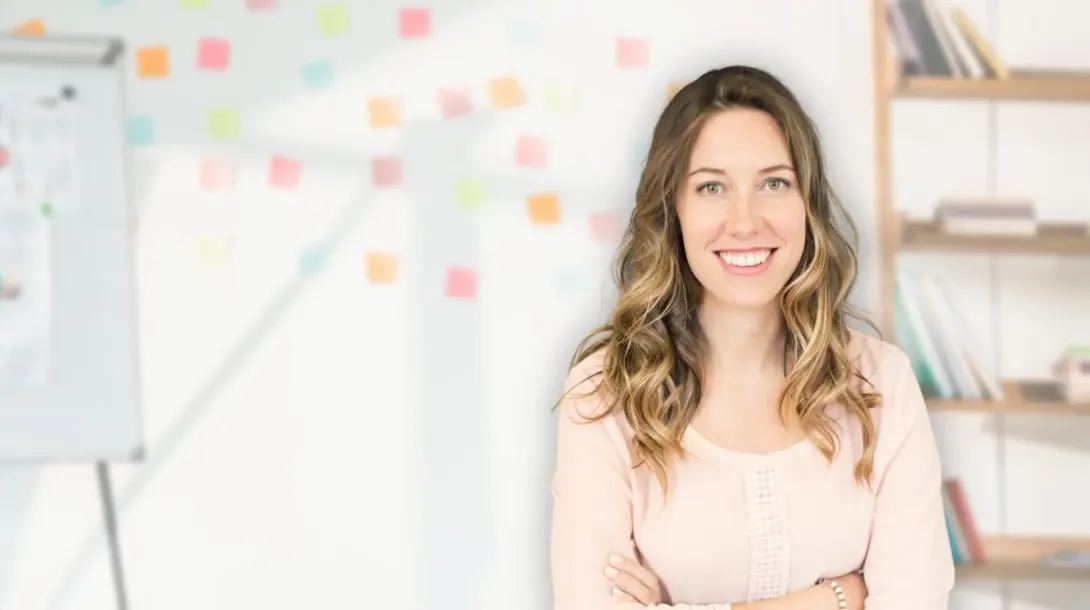 This blog is written in collaboration with Growth and Co.'s founder Larissa Stoddart. Larissa helps nonprofits with fundraising efforts so they can focus on their initiatives instead of worrying about raising enough money for operational costs. Larissa knows firsthand how donor funding can change lives through her own personal journey. You can read more about her story here. If you are a nonprofit organization and have no idea where to start with fundraising or feel overwhelmed, book a free 1 hr consultation call with Growth and Co. today.
Fundraising is an integral part of any nonprofit organization's existence. This financial support helps nonprofits achieve their missions and goals, and ultimately help the communities they serve. Funds come from a variety of donor types, making it important to remember that donors don't just give money to the organization - they are invested in the organization and its cause. Donors care about where their money goes, what it is used for, and what impact their donation has made.
When fundraising, the donor's experience is critical to ensure a number of results - funds raised, major gifts, repeat donors, word-of-mouth promotion of the cause, social proof regarding donor sentiment, and building and growing a donor network will all be enhanced if donors have a good experience. 
Here are some ways you can enhance a donor's experience with your organization:
1. Stories of Impact
Asking people for money over and over again can lead to donor burnout. If no one knows how the funds were spent and how impactful their donation was, donors will be less likely to continue to donate to the cause. This is why it is critical to work together across all departments to collaborate in telling impactful stories in key messaging.
Stories of impact drive human connection: people who are willing to share their stories, and want to share (you should never exploit or share a story without consent!), establish a connection with others that can truly resonate on a deeper level.
Here is a great example of how communications can share stories of impact which can inspire donations or involvement in the cause: https://lhsf.ca/campaign/cancer-care
2. Interdepartment Education and Collaboration
Fundraising professionals need to educate marketing colleagues on the donor cycle. The fundraising team and the marketing team need to work together. By coordinating their efforts, the fundraising and marketing team will effectively communicate tactics in relation to the timing of the donor cycle.
The donor cycle looks like this:
Identification
Qualification
Cultivation
Solicitation
Stewardship
A failure to communicate across the marketing and fundraising departments can lead to poor timing, missed opportunities, and loss of donors!
You can learn more about ways fundraising and marketing can collaborate in Growth and Co.'s blog, How Your Fundraising and Marketing Teams Can Collaborate to Ensure a Streamlined Donor Experience
3. Storytelling through Video
In marketing, we know that "Video is King".
Video allows you to communicate impactful stories, and capture the attention and engagement of your audience. Even short-form videos (15-30 seconds) are effective at telling stories that resonate with donors.
Fundraising plans should include video in their content strategy!
Here are some great examples of storytelling through video that drive and motivate potential donors:
1. SickKids VS Limits: House of Legends
2. How the ALS Ice Bucket Challenge started
 
User-generated content: The ALS Ice Bucket Challenge was a viral internet sensation that started with short user-generated videos that nominated individuals to participate and give a small donation to the cause. It worked as follows: each user who participated shared their video, and their stories, and challenged others to do the same at the end of the video to pass it along.
You can read more about the impact that the ALS Ice Bucket Challenge had here: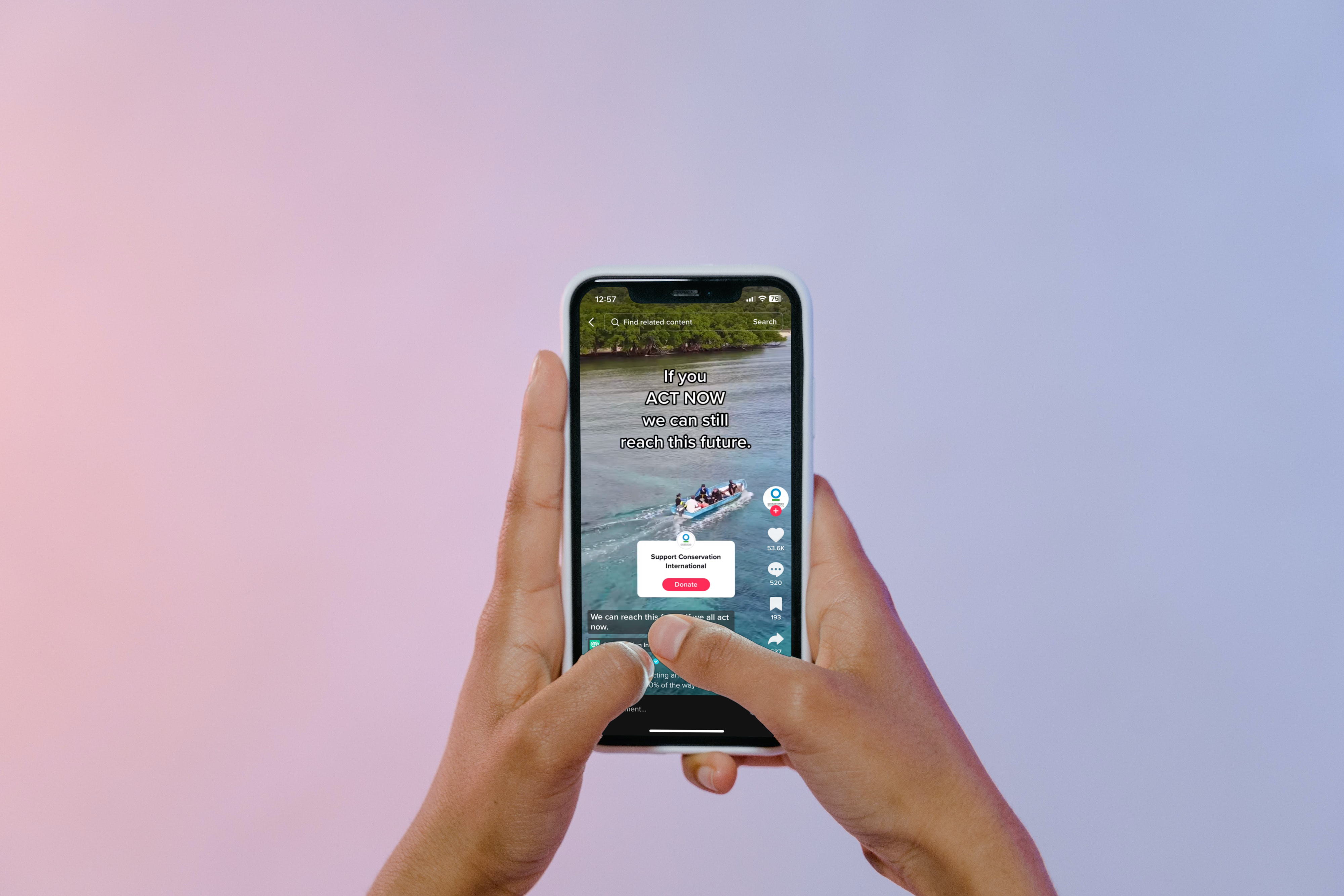 3. Conservation International on TikTok utilizes TikTok features on their short-form videos; including a sticker that allows individuals to donate easily to the cause. Short-form videos are a great way to quickly capture and engage your audience. The videos are short, engaging, and inspiring. This is a screenshot from one of their more popular videos, which has over 18.7 million views.
This video would also be repurposed on other platforms. If potential donors resonated with the cause, chose to donate, and then shared it with a friend, you could see how much traction this could have for capturing new donors. Social media platforms like this are great ways to connect marketing and fundraising by not only asking for donations, but sharing impactful stories, and hearing from the community.
4. Newsletters and Updates
We know that we need to communicate, but two-way communication is often not prioritized as a tactic. Whether the issue is budget or time, you need to know that two-way communication should be top of mind. The easiest way to provide impactful updates for donors is through consistent and timely communications. This can be done via newsletters, social media, and emails, and should be timed with the stages of the donor cycle. There should be multiple strategies involved regarding different stages of the donor cycle, and can even be strategized further for specific donors. This is where you can customize your CRM system to make sure that the right donors are getting the right communications. You wouldn't want to send an email asking for a $10 donation to a lifetime donor that just donated hundreds of thousands of dollars. Instead, you would send them an email to thank them and communicate the impact their donation has had. Timing for updates and communications is critical: you want to keep everyone engaged!
Need help with fundraising strategies?
Growth and Co. has a number of resources and tips and can work with you to develop fundraising strategies for your nonprofit. Contact them today!
5. Calls to Action
When doing anything in marketing it is important to remember your calls to action. Including a call to action in any marketing effort or communications you distribute is a key strategy.
What is a call to action? In the simplest terms, a call to action is a word/term/phrase that inspires immediate action.
Your fundraising team can have amazing fundraising tactics planned; events, ads, videos, etc., but if they lack proper calls to action, your success will not be as great.
A call to action will usually have specific wording in order to complete a goal. Some common ones used in fundraising are:
Donate Now
Give Today
Help Raise Money Today
It is important to note that there is an action followed by immediacy. Your fundraising or marketing team may have collaborated to create an amazing video, but if you aren't utilizing all the ways you can encourage a call to action, you can miss out on funds.