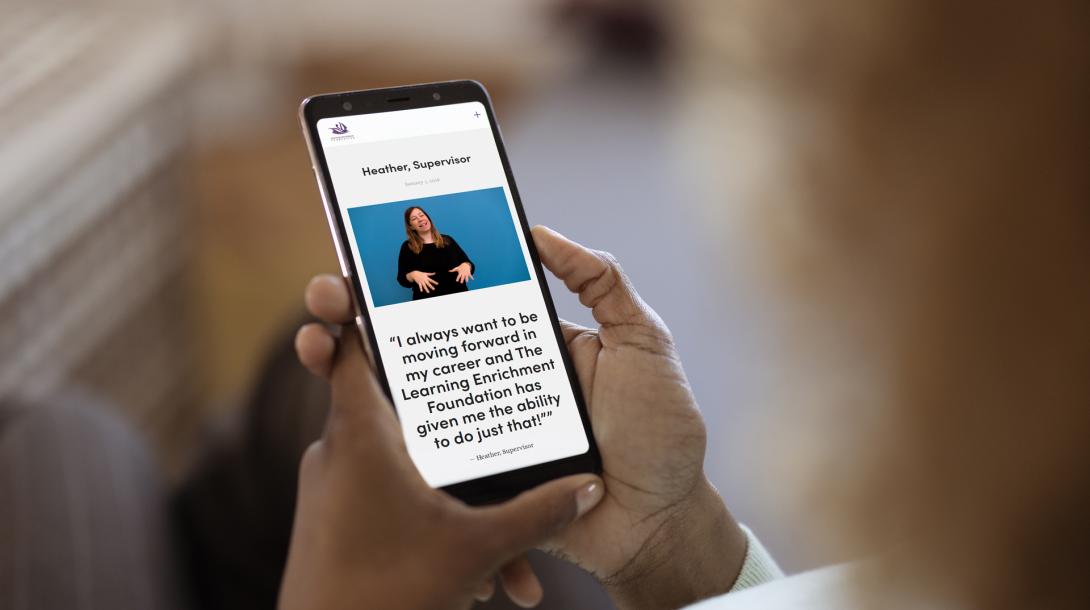 "We have received almost triple the applications and double the number of people for group interviews. This week we interviewed 25 and hired 19. I would say a huge success as we have more in the pipe. Seeing this new way of reaching out unfold is deeply exciting."
— PETER FRAMPTON, EXECUTIVE DIRECTOR
The Story
The Learning Enrichment Foundation (LEF) is a community economic development association. The LEF takes a progressive holistic approach to enabling individuals and families to become valued contributors in their community. Their integrated community response initiatives are built on the foundation's four pillars: values, mindfulness, innovation, and trusted partnerships. In turn, the LEF provides a wide realm of support that include employment services, skills and language training, childcare services, and youth programs. 
LEF first reached out to rTraction to help boost recruitment of full-time Registered Early Childhood Educators (ECEs) and keep up with the growing demand of their child care programs. There was a need to fill 20-35 ECE openings as soon as possible; they utilized Indeed and college job portals but  their postings lacked the lustre and engagement required to elicit the amount of resumes needed. 
By revamping their job postings and job portal via a new mini-website, we were able to showcase LEF's progressive entrepreneurial and playful approach to community support. Partnered with a social media and digital campaign, the newly implemented advertising increased visits to their web page and boosted the number of clicks on their postings. As a result, LEF received 199 online applications leading to 69 successful Registered ECE hires.
LEF turned to rTraction again to help design and deliver their 2017 Annual Report. With a continued focus on the brand's visual evolution, our goal was to continue the "ruby treatment" of exciting graphics and authentic photography.
We provided 500 print reports that framed the LEF's strategic initiatives forward. They equipped us with a clear outline of their vision and content, and we worked together to ensure the report flow balanced a bright palette and clear messaging of their commitment to change. We produced a visually appealing report that showcased the LEF's spirited nature and set the tone for their 40th anniversary.