"CityStudio London is an innovation hub that brings together city staff, students, faculty and community to co-create experimental projects that make London more sustainable, livable and joyful."
— CITYSTUDIO
Background
CityStudio was founded in 2011, Vancouver, British Columbia, Canada and is a community engaged learning (CEL) facilitator. As a CEL, CityStudio pivots to make the most of the partnership experience; adjusting to societal, political, and educational needs to make the most impact in the London community. The basics of their theory of change that they apply to their experience; build, launch, inspire, shift, and contribute.
You can see this reflected in their mission statement: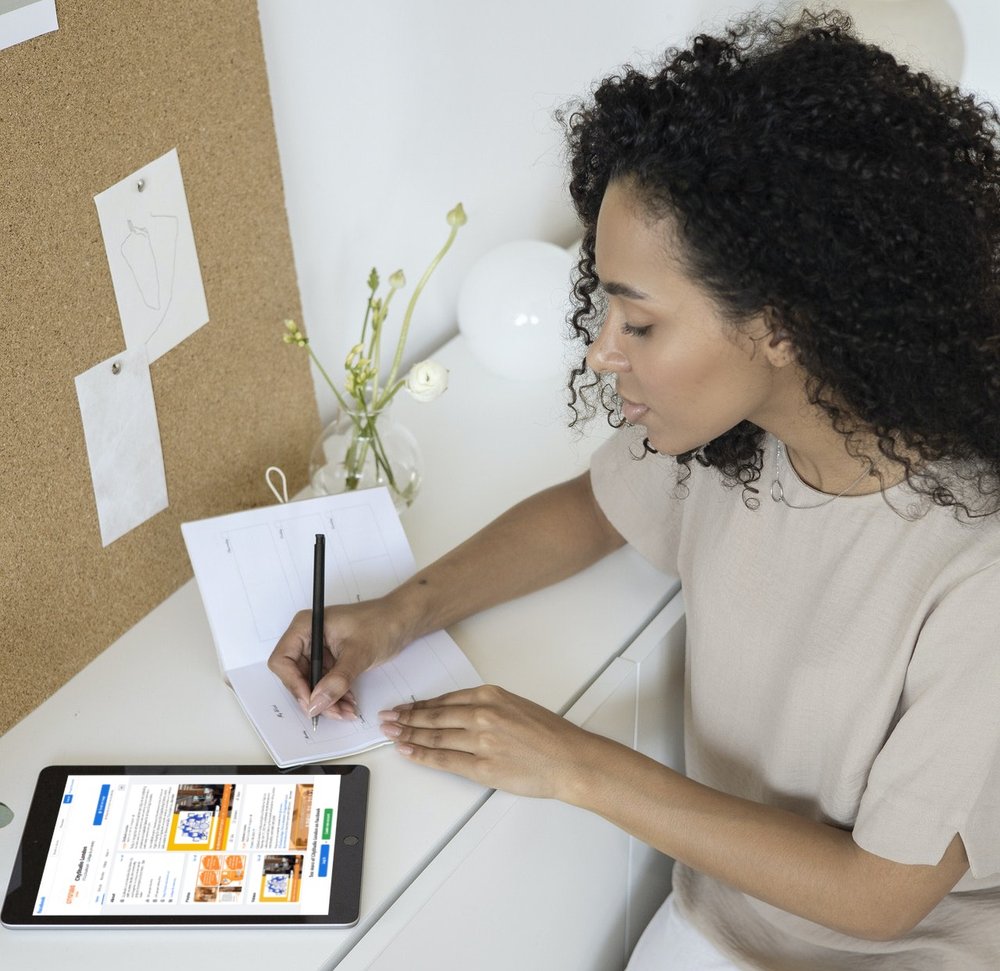 How Could We Help?
CityStudio wanted to streamline their marketing strategy and increase their efficiency of communications via tactics, including using social media. They wanted a plan that would enhance visibility, brand awareness, recruitment (of participants and partnerships), promotion of partners they work with, and increase efficiency of communications by leveraging both internal and external stakeholders.
The Project
What Did We Do?
rTraction worked with CityStudio to come up with an Integrated Marketing Communications
Knowledge Mobilization Plan (KMP). In this strategy we highlighted a social media content strategy, complete with a content calendar, and templates. We also offered ongoing social media support managing accounts. This allowed the goals set in the KMP to be actioned intentionally.
The Process
These strategic goals were showcased and supported by implementing an intentional social media strategy on Instagram, Facebook, and LinkedIn. In addition we did a design refresh on their Annual Impact Report to keep things consistent with their brand voice and strategy. This marketing strategy involved building templates that were consistent with their branding and voice, conducting engagement and social listening on their behalf, as well as managing their accounts consistently.
The Outcome
You can check out some of the social posts below from their Instagram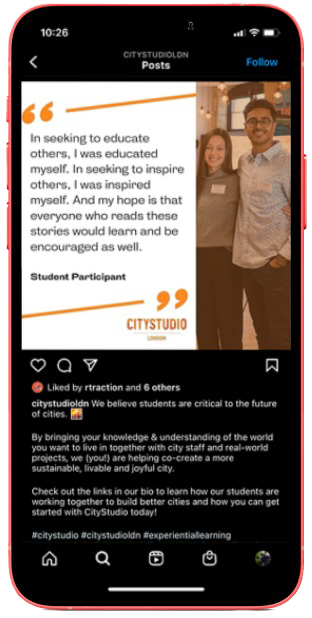 The KMP will be evaluated based on KPIs (key performance indicators) mapped out in the plan. After examining these KPI, CityStudio will be able to determine their next steps for their next KMP, pivoting to match their current strategies, and utilizing their success for current and future goals.
CityStudio is currently an ongoing project.
You can check out CityStudio's Annual Impact Report here!